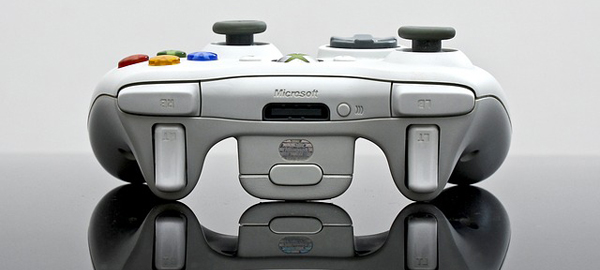 I recently published the new 2016-2017 ePayables Technology and Innovation Outlook, which examines the AP automation market to provide readers with a "technology and innovation outlook" for 2016-2017 that will help them understand the impact of today's progressive solutions on the management of invoice and payment processing. The report also focuses on the technologies that unlock greater strategic value in the areas of efficiency, cash management, and internal and external (supplier) collaboration, as well as provide specific, actionable recommendations for AP teams looking to adopt new and innovative solutions. It's a good read, especially if you're in the market for AP or P2P solutions to drive a transformation.
One of the topics in the report looks at the potential 'game-changing' technologies as identified by AP leaders earlier this year. The AP list in many ways shows the dichotomy that still exists between the first P (procurement) and the second P (payables) in P2P. While Chief Procurement Officers dream of smart technologies like cognitive procurement, artificial intelligence ("AI")-bots, and BIG Data analytics as ways to take their operations to the next level, AP leaders talk about touchless processing, agile reporting dashboards, and mobile solutions. The point here is that many procurement leaders are thinking about the next wave of industry innovation, while many AP groups are not as far-reaching. To be fair, for an AP department that is largely manual or simply has a document management solution on the front end of the process, thinking about the impact of AI when you're dealing with a 20%+ exception  rate because of manual re-keying error makes no sense, like trying to make waffles in a hot pot… or something like that.
Anyway, the good news for AP groups is that many of the big technology opportunities are widely available in the market. Here's a quick discussion of three:
A "touchless" invoicing environment has the potential to dramatically increase the efficiency of and lower the cost of processing supplier invoices. Touchless, or "straight-through," processing refers to an invoice being passed through the receipt, approval, and payment scheduling processes without any human interaction. This assumes, of course, that the invoice does not cause an exception, which is the only time an AP professional interacts with the invoice in a touchless environment. Some solution providers have further implemented a technology called "smart" invoicing that does not allow suppliers to submit an invoice if it has errors on it. Smart technology that recognizes the potential for an exception before one even occurs presents the possibility of eliminating invoice exceptions as a concern. This can free up AP staff time to focus on activities of a more strategic nature, such as data analysis, and drive substantial cost and process efficiencies that can allow for AP to process orders of magnitude more invoices per FTE than in a manual environment. This can drive down per-invoice processing costs dramatically, and allow AP to have a broader impact beyond its transactional heritage.
Agile reporting dashboards could also help drive value from AP data. The ability to centralize, analyze, and share its data can allow AP to deliver operational and financial insights more quickly and could lead to stakeholders receiving better, more accurate intelligence more quickly and ultimately make better decisions. This can lead to AP taking a more active role in the enterprise, and even participating in working capital and cash management planning and strategy implementation.
Mobile solutions for invoice approval can be very valuable in a virtual business environment as well as those that require extensive business travel. For example, many executives in industries like manufacturing, consulting, oil and gas, and warehousing may not spend much time at the desk, making it difficult to approve an invoice from the desktop. This could lead to a late supplier payment and possibly even a late pay penalty, a missed discount, or missed supply chain finance opportunity. The ability to approve invoices on a mobile device potentially eliminates this issue; line of business leaders away from a workstation can approve the invoice on a tablet or smart phone and optimize performance.
In sum, many game-changing ePayables solutions require no new innovation; they are already available in the market. That makes the AP outlook brighter and easier to achieve.
Read more about this topic in this report.