The 2016-2017 ePayables Tech and Innovation Report

The 2016-17 Technology and Innovation Outlook Report is no longer available.
But Ardent Partners is excited to announce that The 2017 State of ePayables Report is available to download here.
Make sure to get your copy today!
Andrew Bartolini, Chief Research Officer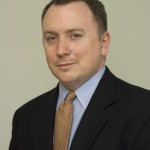 Andrew Bartolini is a globally-recognized expert in accounts payable, sourcing, procurement, and supply management. Andrew focuses his research and efforts on helping enterprises develop and execute strategies to achieve operational excellence within their finance and procurement departments. Andrew is also the publisher of CPO Rising , the news and research site for Chief Procurement Officers and other procurement leaders (www.cporising.com). Read more here.