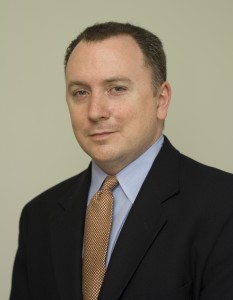 Andrew Bartolini is Ardent Partners' Chief Research Officer and a globally recognized expert in accounts payable, leading research efforts, developing industry best practices for accounts payable, and analyzing solutions and solution providers for the past decade. At Ardent Partners, Andrew focuses his research and efforts on helping enterprises develop and execute strategies to achieve operational excellence within their finance and procurement departments.
Andrew is a sought-after presenter, having lectured and presented more than 250 times in eight different countries. Over the past nine years, Andrew has benchmarked thousands of enterprises across all facets of their accounts payable operations and his research is currently part of the curriculum at several US universities. He actively covers the technology marketplace as well as trends in accounts payable and has been published or quoted in leading business publications including The Wall Street Journal, Business Week, Investor's Business Daily, Forbes, and Fortune, as well as the major trade publications focused on accounts payable.
Prior to becoming an analyst, Andrew developed, packaged, deployed, and used supply management solutions on behalf of enterprises in the Global 2000 while working for Ariba and Commerce One. Additionally, his experience in business process transformation and software adoption and deployment provides a 'real-world' context for his research and writing.
Andrew is also the co-author of the ePayables SMARTSet™, a low-cost, comprehensive set of research tools and templates designed to guide organizations through the process of automating their process and selecting the best-fit solutions for their specific requirements and budgets.
He has been named a "Pro to Know" by Supply and Demand Chain Executive three times and holds a B.A. in Economics from The College of the Holy Cross and an M.B.A in Finance from Indiana University.
Philip Bartolini is a Research Associate at Ardent Partners and a contributor to Payables Place. Phil's work includes the intersection of people, processes, strategies, and technologies within financial operations, as well the converging, collaborative value that can be generated by procurement and finance. Since joining Ardent in early 2014, Philip has led or contributed his expertise to research studies on eInvoicing, ePayments/payment management, business networks, and extended financial value chain platforms (such as supply chain finance and dynamic discounting). He earned a B.A. in Political Science from Hobart College.
Christopher J. Dwyer  and Matthew York are also contributors to Payables Place. Chris is a VP of Resarch at Ardent Partners and key contributor to CPO Rising, a leading website focused on supply management. Matthew York is a Research Analyst and the Editor of CPO Rising.