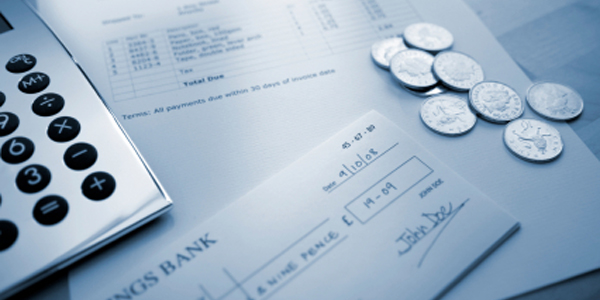 Every year, Ardent Partners publishes several benchmark studies into the accounts payable ("AP") marketplace. One of those is the annual research effort into the state of business-to-business ("B2B") payments, called "The State of B2B Payments 2015: Emerging Business Value" this year, which Ardent is proud to announce is now available. The report captures the perspectives, experience, and accomplishments of more than 200 AP and finance leaders, as well as examining the trends affecting the marketplace and offering recommendations for improvement. The full report is available for download here.
The financial value of electronic payments ("ePayments") is becoming progressively harder to ignore. Increased visibility into upcoming supplier payments, one of the key advantages to paying suppliers electronically, can result in more detailed and flexible cash management strategies, which are driven through sharing information with Treasury. Enhanced payment control, another key benefit, means that AP has more autonomy over when payments are sent to suppliers and in what amount. These capabilities are tremendously beneficial to the enterprise, but acquiring them is not an overnight process.
That said, organizations that are moving toward the next level of payment automation share three key payment-related capabilities. These top capabilities are related directly to critical aspects of ePayments, and can in some cases determine whether payment automation succeeds or not. They include:
The ability to make electronic payments (74%). The first step on the road to greater ePayment adoption is naturally the ability to pay suppliers electronically in the first place, so it would make sense that this capability captured the top spot in Ardent's B2B Payments 2015 The high percentage of AP teams with this capability could, in fact, presage the era of ePayments becoming the default—especially considering that the percentage of paper checks used in supplier payments is on a corresponding decline.
The ability to provide rich remittance information (45%). Rich remittance information can be a game-changer in ePayment adoption. Remittance information answers several key questions that, if left unaddressed, can make reconciling a payment much harder for the supplier's accounts receivable team. In fact, many suppliers have historically avoided ePayments partly because of the lack of rich remittance information (other reasons have included a fear of increased costs and enterprise inertia). Without question, better remittance information makes it easier to reconcile payments, and can smooth the path to greater ePayment adoption.
The ability to efficiently capture early payment discounts (40%). Capturing early payment discounts has a huge potential upside for the cash management strategy of the wider enterprise. Netting more early payment discounts has the possibility of saving the enterprise significant amounts of money and can provide for a larger cash stockpile over a longer period of time; basically, the less money spent on supplier payments, the more money there is for other enterprise functions. Early payment discounts also provide a potentially high annualized rate of return, which is essentially risk free.
Final Thoughts
As with the vast majority of business process transformations, making the switch to paying suppliers electronically is neither simple nor easy. What is true about changing to ePayments, however, is that there are key financial and operational benefits that can help move the AP team to the "next level" of performance and change the team from a back-office group of invoice processors to a strategically important department. The teams that are able to do that share key payment-related capabilities, primary among which is the ability to make ePayments in the first place. Emphasizing the capabilities that are key to upgrading AP's performance is a valuable focus for any AP leader looking to increase their team's importance to the enterprise.
Download "The State of B2B Payments 2015: Emerging Business Value" today and find out more about enterprise payment capabilities and the state of payment automation technology in the marketplace.
Check out these related articles for more:
B2B Payments 2015: How Remittance Information Determines ePayment Adoption
B2B Payments 2015: AP's Top Benefits – Increased Accuracy
B2B Payments 2015: AP's Top ePayment Benefits — Cost Savings
B2B Payments 2015: AP's Top ePayment Benefits — Efficient Processing
B2B Payments 2015: Why Supplier Enablement Programs Matter
B2B Payments 2015: The Top Barriers to ePayment Adoption
B2B Payments 2015: How Can Treasury Benefit from Electronic Payments?
B2B Payments 2015: How do ePayments Impact DPO?
B2B Payments 2015: The Top 3 Payment Challenges Facing Accounts Payable
B2B Payments 2015: The Importance of Payment Visibility
Ardent's Chief Research Officer Discusses New "State of B2B Payments 2015" Report (Video)
B2B Payments 2015: The Emerging Business Value of Electronic Payments
Ardent's "The State of B2B Payments 2015: Emerging Business Value" is Now Available