This Report is No Longer Available from Ardent Partners
The "future of work" is here. The way work is done is evolving and shifting, with non-employee talent—including talent sourced via staffing suppliers, SOW-based labor, and independent contractors and freelancers—comprising a larger portion of the world's total workforce. With the emergence of "on-demand" talent and new sources of independent workers, the pressure is on today's businesses to structure contingent workforce management ("CWM") programs that address a variety of complexities across the spectrum of spend management, human capital management, and compliance management. This latest report on the contingent workforce marketplace from Ardent Partners focuses in on the future of the workforce and contextualizes the value of the trend for stakeholders throughout the enterprise. It also:
Provides a window into the state of the contingent labor marketplace
Captures the motivations and internal and external drivers that are shaping the "future of work"
Offers an assessment of current contingent workforce management programs and how they have evolved in recent years
Details the experiences, perspectives, and performance of nearly 210 procurement, HR, finance, and other professionals
Provides performance and operational benchmark statistics along with a profile of Best-in-Class performers
Presents a series of recommended strategies and approaches for contingent workforce management leaders looking to improve performance
Enter your information in the form at right to download the report today!
Christopher J. Dwyer, Research Director and VP of Operations, Ardent Partners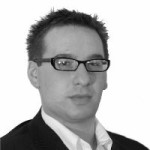 Since 2006, Christopher J. Dwyer has been one of the world's foremost spend management experts and leading authority on contingent workforce management (CWM). He is a premier thought leader in the contingent workforce industry, authoring hundreds of research studies and evangelizing the evolution of the non-employee workforce. Dwyer has been a leading analyst voice for nearly a decade, previously leading the Aberdeen Group's Global Supply Management practice and contributing innovative research and insights regarding the global supply management industry. 
Dwyer joined Ardent Partners in 2013 as a Research Director and currently heads the firm's coverage on "complex spend management," which includes contingent workforce management, business travel and expense management, meetings/events management, and other key indirect spend categories (such as telecom expense management). Dwyer has been quoted in USA Today, the Christian Science Monitor, CSNBC, and other major business publications. Dwyer was recognized as a "Pro to Know" by Supply and Demand Chain Executive Magazine in 2013, and was twice honored by HRO Today as an "Analyst Superstar." In his tenure as an industry analyst, Dwyer has also developed and led thought leadership projects and research studies on e-payables, spend analysis, e-procurement, strategic sourcing, and financial operations. He welcomes your comments at cdwyer@ardentpartners.com, on LinkedIn (www.linkedin.com/in/christopherjdwyer), or Twitter (@CJD_Ardent).