Download The 2017 State of ePayables Report Today!
The modern business finds itself at the center of a wave of innovation and global activity. From new technologies and platforms to the progressive strategies that must be leveraged to advance and thrive in today's marketplace, the potential value of the accounts payable (AP) unit has never been more front-and-center than it is today.
With a propensity for convergence with key stakeholders (procurement and treasury) and core technologies, the contemporary AP function is positioned to make a greater impact. In fact, those AP units that are committed to a comprehensive transformation out of its traditional roots and into burgeoning capabilities and strategic areas, such as supplier management, cash management, and data management, will be the ones at the very center of enterprise success.
This report presents a comprehensive, industry-wide view into what is happening in the world of accounts payable and captures the experience, performance, perspective, and intentions of nearly 200 AP and finance executives, leaders, and professionals. The report also includes benchmarks, analysis, and recommendations that procurement leaders can use to better understand the "state of AP" today, gain insight into best practices, benchmark their performance against the Best-in-Class, and ultimately improve their operations and performance.
Download the report today!
THIS REPORT IS BROUGHT TO YOU BY THESE SPONSORS:
Andrew Bartolini, Chief Research Officer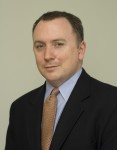 Andrew Bartolini is a globally-recognized expert in accounts payable, sourcing, procurement, and supply management. Andrew focuses his research and efforts on helping enterprises develop and execute strategies to achieve operational excellence within their finance and procurement departments. Andrew is also the publisher of CPO Rising , the news and research site for Chief Procurement Officers and other procurement leaders (www.cporising.com). Read more here.