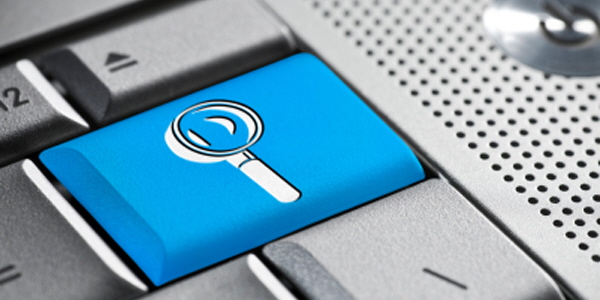 Members of Ardent's ePayables Research team (Bob, Andrew, & Phil) recently took a briefing and product demo from the team at Tipalti regarding their announcement introducing automated purchase order (PO) matching to their platform's AP workflow. The briefing was provided by Robert Israch, Chief Marketing Officer, and Ali Hussain, Solution Consultant Manager.
Company Background
Tipalti was founded in 2010 with the vision to address the difficulties with making global supplier payments but has since expanded to provide a solution that includes not only payment automation but also a robust portal for supplier onboarding, enablement, and management, in addition to invoice automation. Everything is offered in one holistic cloud platform.  The company is focused on helping small to mid-size companies with 10 – 1,000 employees and revenues up to $1 billion. Tipalti states that it can work with any ERP system but currently focuses on the NetSuite ecosystem. Tipalti has grown quickly and reports that it has over 250 user companies, 900,000 annual transactions and $4 billion in spend across their network.
Supplier Onboarding Portal
The strength of the Tipalti offering begins with its supplier portal and comprehensive supplier onboarding functionality. The Tipalti Supplier Portal captures important information to streamline the payments process for their customers. They offer a self-service model that enables suppliers to provide all of the required information including contact and banking information, preferred payment method, and all required tax forms. Tipalti has partnered with KPMG on the digital tax form collection process to ensure that its customers are compliant with local and federal government regulations such as OFAC and other sanctions screening.
Global Payments
Tipalti's payment engine enables their customers to pay suppliers quickly regardless of their location or form of payment preference. Tipalti states it can support payments made to suppliers in 190 countries using 120 different currencies. Their payments platform is fairly agnostic with options that include wire transfer, international ACH, check, pre-paid cards, as well as PayPal. Available payment options depend on what is available in each specific country as well as what options Tipalti's customers decides to offer their suppliers. Depending on the payment option a supplier selects (i.e. credit card or physical check), there may be a fixed transaction cost that customers are able to decide if they want to absorb or pass them along to the vendor. The Tipalti system also provides audit trails that show payment and invoice history. If there are any problems or if internal controls aren't met, the system can provide information proactively to the necessary parties. Tipalti also provides early payment discount functionality that customers can choose to offer to any or all of their suppliers. Sentence on it being early stages?
Invoice Management and PO Matching
Invoices enter the Tipalti system via email or web portal and are then scanned with an OCR engine for data capture into the system to be processed. Tipallti also leverages machine learning technology to augment the captured data with fields that may be required but are missing, such as assigning a GL code. Once an invoice is in the system, Tipalti's invoice management system will route it based on pre-determined workflows and business rules.
Tipalti's most recent innovation is its new 2- or 3-way PO matching functionality. This functionality was developed to target customer that are using ERPs like NetSuite and procurement systems to generate purchase orders (POs).  This enables invoices to be automatically matched to a purchase order (PO) or goods receipt and provides an opportunity for enterprises who want to improve their straight-through processing capabilities. All PO matching rules can be customized to align with an organizations needs and requirements.
Tipalti has taken a somewhat unique approach to invoice approval. While most ePayables solution providers in the market today require invoice approvers to log into a cloud-based system or provide the user with a dedicated mobile application, Tipalti handles the review and approval of invoices via email. The team explained that their thought process is that all companies today have email and that it requires no additional training or resources to use.
Final Thoughts
Tipalti was founded to help improve B2B supplier payments for mid-sized AP operations. They just received $30 million in Series C funding which will enable the continued development of their solution and accelerate their market presence. They have built a flexible portal to onboard suppliers and capture all required contact and banking information. On the backend, in addition to integration with NetSuite, they have a robust payments engine that makes it easy for AP departments to pay suppliers when and how they want. While the system does not (yet) have all the bells and whistles to handle larger, more demanding AP departments and companies, the offering is competitive in targeted markets and deserves good consideration for small to mid-sized organizations looking to automate accounts payable and payments to vendors, in particular to those enterprises currently using NetSuite.
RELATED ARTICLES
Accounts Payable Expert Bob Cohen Joins Ardent Partners
Monday First Thing: Basware in the News
P2P Technology Round-Up – February 2, 2018