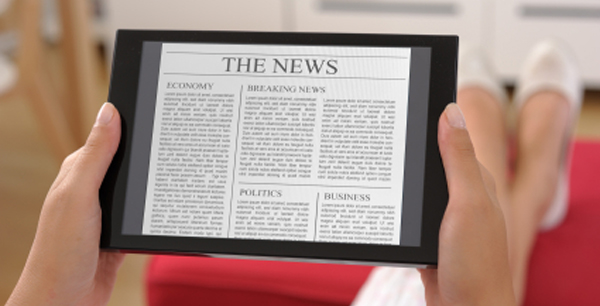 Ardent's P2P Technology Round-Up returns today with another assortment of ePayables, P2P, and B2B payment solution provider news and updates from the past month. If you are an accounts payable, payments, or spend management solution provider and you have news to share with us, please drop us a note at editor at cporising dot com. Thanks, and enjoy!
Bottomline Technologies Adds Machine Learning Capabilities to Paymode-X Solution
Bottomline Technologies, the cloud-based business payment, invoice, and digital banking solution provider, with headquarters in Portsmouth, New Hampshire, recently announced new expanded machine learning capabilities for its Paymode-X solution. Paymode-X, which is Bottomline's complete B2B payment solution, offers integrated virtual card, ACH and check payment processing. The upgrade to the solution is being referred to as the Paymode-X Intelligent Engagement Model, which is its new predictive vendor enablement tool. This tool uses advanced data science, and predictive forecasting to accurately segment, enroll, and authenticate vendors onto the B2B payments platform in an automated way.
CloudTrade & OpusCapita Announce New eInvoicing Partnership
CloudTrade, a provider of cloud-based eInvoicing services, recently announced a new partnership with P2P provider, OpusCapita. CloudTrade's solution will be integrated into the OpusCapita platform and made available to all its customers. CloudTrade's solution includes Optical Character Recognition (OCR) and data extraction capabilities so that 100% of invoices can be processed within the platform. This integration should help OpusCapita customers maximize efficiencies with their invoicing process, providing accuracy in the data of supplier invoices and other documents that get sent between buyers and suppliers. It can also help suppliers move towards electronic document submissions methods.
Tipalti Announces PO Matching to Platform's AP Workflow
Tipalti, a payables automation solution provider, recently announced the addition of automated purchase order (PO) matching to their platform's AP workflow. Tipalti, which is based in California, introduced the new capability in order to help finance teams eliminate overspending, streamline invoice approvals, and simplify the auditing process. The PO matching will be integrated with the solution's entire platform, including supplier onboarding, invoice processing, global supplier payments, AP compliance, and reconciliation capabilities. With their matching exception console, users are able to view a PO and bill side by side and drag-and-drop line items, which can streamline exception reconciliation.
Basware Partners with JustOn to Bring eInvoicing to Salesforce Customers
Basware, the global eInvoicing business network, with headquarters in Finland, recently announced a new partnership agreement with JustOn GmbH, a billing automation and invoice management company. JustOn, which is headquartered in Germany, operates within the Salesforce marketplace AppExchange. By integrating JustOn's services to its network, Basware is now available to all Salesforce users. Companies that use the Salesforce cloud platform for customer information management are now able to automate their processes and send electronic invoices directly from their systems using JustOn's software to Basware's eInvoicing network.
ERP Provider QAD Inc. Partners with Basware
QAD Inc., a provider of cloud Enterprise Resource Planning (ERP) software for manufacturing companies, recently announced a partnership with Basware that will provide QAD customers access to Basware's eInvoicing network and enable QAD to provide access to a B2B and B2C eInvoicing solution. Basware, which features high-volume automated electronic invoice processing, will be tightly integrated with QAD's Cloud ERP and provide a seamless integration of QAD's ERP systems with the Basware Network service. The QAD Cloud ERP offers a flexible suite of manufacturing solutions in the areas of financial management, customer management, supply chain management, manufacturing, service and support, analytics, and business process management and integration.
RELATED ARTICLES
NACHA To Partner with Bottomline Technologies on B2B Payments
Determine: Enhancing P2P and More in 2018
Accounts Payable Expert Bob Cohen Joins Ardent Partners