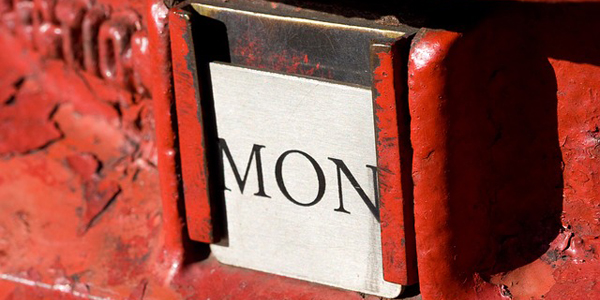 My name is Bob Cohen, newly-hired as research director at Ardent Partners. I'm excited to lead and expand Ardent's ePayables (Accounts Payable) research practice and leverage the knowledge and experience I have acquired after more than 15 years working in the AP industry. As a former client and longtime consumer of Ardent's, I can also tell you that the research Ardent produces is second to none and was invaluable in my previous role and to my clients.
As a brief introduction, I worked at American Express before spending twelve plus years at Basware, first as Director of Marketing and then as Vice President of Marketing, where I was responsible for all marketing activities in North America (and for part of the time, Asia Pac) including go-to-market, lead gen, digital marketing, sales enablement, inside sales operations and of course, analyst relations. During my tenure we expanded from eight employees to almost 150, increased revenues from $1 – 2 million to north of $25 million, and grew the customer base many times over.
In addition to the responsibilities you would normally associate with a VP of Marketing, I was also a frequent speaker, presenter, blogger, and author of whitepapers/articles covering many Procure-to-Pay (P2P) topics, such as AP Automation, eInvoicing, B2B Payments, Working Capital Management, Supplier Enablement, P2P Integration, Business Commerce Networks, Dynamic Discounting and much more.
I have always taken a customer first approach and this has served me well throughout my career. I still speak with many of the AP practitioners I came to know during my time at Basware and I look forward to working with and supporting the readers of Payables Place and the AP professionals within Ardent's global community.
For my first column on Payables Place, what better place to start than writing about my former employer and some of their most recent announcements. You can jump to each announcement analysis by clicking the links below:
Feb 2 – Basware announces financial results for 2017
Jan 31 – Basware Declares the End of OCR
Jan 30 – Basware brings e-invoicing to Salesforce
Jan 25 – Basware partners with QAD to provide Electronic Invoicing for ERP
Jan 24 – Basware offers data validation against Dun & Bradstreet global business database

Basware Financial Statement Release – January 1 – December 31, 2017 (IFRS)
Basware announced its fourth quarter and full-year 2017 financial results last week. It was a mixed bag of results. You can read their full financial statement release for the year, here.  A few key takeaways from the earnings release: from a revenue growth perspective, 2017 proved to be a challenging year with net sales up a meager 0.4% for the full year and Q4 sales decreasing by 1.3%. This follows 2016 net sales revenue growth of 3.6%., which translates to an average revenue growth of 2% per year for the past two years. Cloud revenue for the most recent fiscal year grew by 19.5% amounting to 53.0 % of net sales. So, while cloud revenue is growing at Basware's stated growth target of 15% – 20%, overall net sales remain flat. Basware has gone through some significant changes over the last two years, including numerous changes to its executive leadership team (CEO, Heads of sales, marketing, network, NA operations, etc.), a global labor force reduction in Q4 2016, and the Q1 2016 acquisition of Verian. It also sold off two business units that had accounted for $19 million or roughly 10% of Basware's annual revenue. We will follow how all of these changes play out this year.

Basware Declares the End of OCR
Basware recently predicted that the number of US invoices that are processed manually using Optical Character Recognition (OCR) technology is moving toward extinction. Read the full press release here.
The death of OCR has been talked about for many years now and there is no doubt that it is headed in that direction. However, OCR is dying a slow-death and the days of a paper-free world in Finance are quite some distance in the future. Consider data from Ardent Partners' 2017 'State of ePayables' research report, as well as recent conversations with two firms that are leaders in the outsourced scan and capture market. Data for Ardent's 2017 'State of ePayables' research report was compiled from the responses of almost 200 AP departments across North America and elsewhere. The data showed 51% of respondents using an automated data capture solution while only 45% of respondents had an eInvoicing solution; some respondents had both in use.
Over the past couple of months, I've had conversations with executives at Data Dimensions and Symbeo, (formerly known as Scan One),  two of the leaders in the scan and capture marketplace. Each assured me that their revenue and transaction numbers (finance documents scanned and captured) are doing just fine and are, in fact, on the upswing. There is no question that sending invoices electronically makes 100% sense and is the desired endgame for most enterprises. But the fact remains that there are still a large number of paper invoices, purchase orders, and other related documents being printed and mailed. So, while OCR may one day be a thing of the past, it's here to stay… for a while.

Basware brings e-invoicing to Salesforce
Basware recently signed a partnership agreement with JustOn GmbH, a billing automation and invoice management company headquartered in Germany. Thanks to this partnership, enterprises that use Salesforce's world-leading cloud platform for customer information management will be able to send invoices electronically using JustOn's software to the global e-invoicing network of Basware. Read the full press release here.
There are millions of Salesforce users around the world. Finding a way to begin connecting with them is a good thing. By partnering with JustOn, a German-based provider of billing and accounts receivable solutions, Basware is hoping to get JustOn users to leverage the Basware Network to send invoices around the world. Currently, JustOn provides support for invoice distribution via email, print, and xml. The partners will need to show added value such as improved and easier connectivity to suppliers, cost savings, and the ability to reach more suppliers in order for customers to want to leverage the Basware Network to send invoices. Although the press release does not address usage costs, one would expect that there will be a charge to use the Basware Network. In short, having access to the Salesforce ecosystem is a positive development for Basware, however, the relationship with JustOn provides direct access to a limited number of Salesforce customers.

Basware partners with QAD to provide Electronic Invoicing for ERP
Basware and QAD Inc., a leading provider of flexible, cloud-based enterprise software and services for global manufacturing companies, announced that they have signed a partnership to provide QAD customers with access to the Basware Network. Read the full press release here.
QADs new relationship with Basware has the potential to be a positive development for all involved, most prominently, QAD end users. The Basware Network can provide them with a digital platform to send and receive invoices and with suppliers across the globe. This should also help accelerate supplier enablement for QAD customers while increasing the size and scope of the Basware Network.

Basware Offers Data Validation Against Dun & Bradstreet Database
Basware signed a global partnership agreement with Bisnode, a Dun & Bradstreet Worldwide Network member. Together the partners will leverage Dun & Bradstreet data to provide new business intelligence insights that can help Basware's customers optimize their strategic supplier relationships. Basware customers benefit from high-quality and up-to-date supplier data that provides them with a holistic view of who they are working with and thus helps them easily identify the right supplier mix.   Read the full press release here.
The Basware Network has never provided a way to monitor supplier data quality of companies in its network, until now. This new partnership with Bisnode hopes to reverse course by providing Basware Network customers with access to Dun & Bradstreet's global business database. Supplier data quality can now be validated and enriched against the Dun & Bradstreet global business database. This partnership promises to help Basware Network customers ensure the quality of the supplier data it already has as well as enable them to enrich the data with additional information. Basware customers that leverage the Bisnode relationship have the potential to improve the accuracy of their supplier data, which should ultimately help them save time, money, and ensure compliance on a number of levels.
Final Thoughts
Basware began 2018 with a flurry of announcements and changes so we'll need to stay tuned and see if the company can regain its sales growth momentum from a few years ago. Nonetheless, Basware remains one of the largest independent players in the P2P space with a growing network and the resources and focus to craft partnerships with large players and execute on its strategic plan. Going forward, it will have to show it can compete and win full P2P deals in North America while facing formidable challenges from both smaller and larger competitors in the P2P space.
RELATED ARTICLES
Accounts Payable Expert Bob Cohen Joins Ardent Partners
P2P Technology Round-Up – February 2, 2018
Basware Launches Supplier Quality Analytics Dashboard