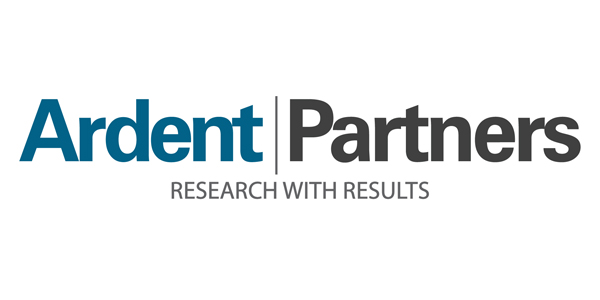 [Publisher's Note: It goes without saying that we are absolutely thrilled to make today's announcement. I have known Bob Cohen for more than 12 years and have been thoroughly impressed with his depth of knowledge in AP automation, P2P, Networks, and T&E. He's also one of the great guys working in this industry and will be a fantastic analyst and a great addition to the team. – Andrew]
Accounts Payable Expert Bob Cohen Joins Ardent Partners
New Analyst to expand firm's coverage in Accounts Payable, T&E, and Commerce Networks.
January 29, 2018
Boston, MA – Ardent Partners, a leading analyst firm focused on supply management, today announced the appointment of Bob Cohen as Research Director to its ePayables research practice. Ardent Partners has, for nearly a decade, been a prominent influencer and thought leader in advising procurement and finance teams on best practices and technology strategies as well as covering the supply management technology landscape.
"Hiring Bob Cohen shows that our commitment to the Accounts Payable and P2P spaces are unflinching. We will continue to grow and evolve our research to meet the ever-changing needs of our global community and the solution provider population," said Andrew Bartolini, founder and chief research officer at Ardent Partners. "I've known and admired Bob for many years and I'm absolutely thrilled to welcome such a standout performer to our renowned team of analysts."
Cohen, who will lead Ardent's coverage of Accounts Payable, Business Networks, and Travel and Expense Management, is a seasoned professional with more than fifteen years of experience helping enterprises transform their Source-to-Pay operations. Prior to Ardent, Cohen spent the past 12 years working as Vice President of Marketing at Basware where he helped establish the firm's U.S. presence as a major player in the AP automation space and helped hundreds of AP and P2P teams achieve Best-in-Class performance via their use of ePayables, P2P, and Business Network solutions. Cohen has also been an executive at American Express where he where he helped the commercial card giant better align its products and services with a continually evolving market.
"For the past decade, AP and finance professionals have turned to Ardent Partners' for its unrivaled research and influence," says Cohen. "As a former client of Ardent's on the solution-provider side, I saw, first-hand, the results companies achieve by working with Ardent. I'm excited to join the team and lead its ePayables research practice"
Cohen will immediately begin working on a series of research projects and initiatives to assist finance and procurement professionals navigate the technology marketplace and make smarter decisions.
About Ardent Partners
Ardent Partners is a leading industry analyst firm focused on defining and advancing the strategies, processes, and technologies that drive Best-in-Class performance and accelerate organizational transformation for procurement and finance departments. Ardent Partners' analysts have decades of experience conducting and publishing primary research that helps leaders in procurement, financial operations, and supply management make smarter decisions and improve their performance. To learn more about the company, visit http://www.ardentpartners.com