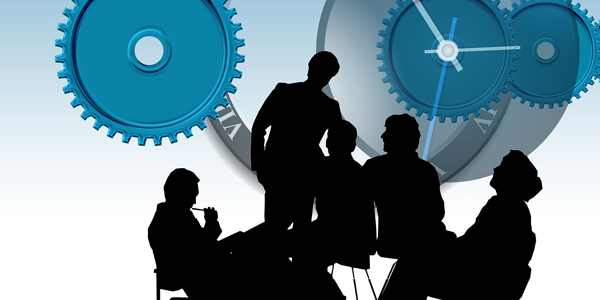 Editor's Note: Over the next few weeks on Payables Place, we're publishing some "best of" 2017 articles as we reflect on the year and prepare for the new year ahead. 
Value is a popular term in the business world. Many key enterprise stakeholders can only perceive value based upon their place/role within the organization. For years, Accounts Payable ("AP") teams were content with their perceived value. Most executives only thought of AP as a strictly tactical function that served little purpose outside of processing invoices and handling supplier payments. The day-to-day work of an AP professional and their operational processes were never seen as truly value-added, when compared to other groups like treasury, IT, or human capital management. Left among their own manual processes, AP was relegated to the back office. But that is no longer the case….
A Change in Perception
Through Ardent's research, we know that top-performing AP groups can make a massive difference in the success of their organization; and this year, many of them are starting to get the recognition they deserve. Fifty-six percent (56%) of organizations polled during our annual survey perceive the AP function as either "very" or "exceptionally" valuable to organizational operations. This number is higher than in years past, and shows that AP is well positioned to receive recognition for the value it provides. But there are still many organizations that only view AP as only "somewhat" valuable or as simply a "back-office function". For these organizations, it is important that AP leaders take an active role in changing that perception.
Beyond the Basics and into the Future
The first step for AP is moving beyond the basics of their function and expanding into more strategic activities. It is true that reducing invoice-processing costs will always remain a top priority for AP, but there is so much more value that AP can provide, like improving the organization's transactional efficiency. It should go without saying that globalization and the speed of business are affecting most organizations today. AP's role in managing B2B payments and supporting the different challenges that arise (like complex global invoicing and cross-border payments), shows that AP groups must prepare for bigger and better things.
As the subtitle of our report reads, there is a great opportunity for the AP unit to serve as a convergence point within the organization. There are three areas in particular that are directly linked to AP processes that appear to be the most accessible ones for AP teams to pursue. Prioritizing these three core areas will help define AP as a truly value-added enterprise function for years to come.
Cash Management – By implementing key strategies to help drive internal process efficiencies and optimize working capital, AP can play a major role in augmenting the treasury department's processes and as a result become a more strategic partner within the enterprise.
Supplier Management – Suppliers should be viewed as a source of knowledge and expertise that can be leveraged for a competitive advantage and mutual gain. AP has a chance to become a bigger player in the supply management game through their ability to greatly enhance supplier relationships.
Business Intelligence – The invoice and operations data that is warehoused within AP presents a deep well of untapped financial and business data that can be extracted and then converted into business intelligence for the organization.
Summary
With the general speed of business today, combined with both globalization and increased competition, the pressure to remain competitive in the market has never been higher. This pressure has frequently dictated that enterprises implement new strategies to remain competitive and create opportunities for success. The enterprises that have the right strategies, resources, and expertise are the ones that are in the best position to succeed. The AP function sits in a prime position to provide great strategic value to the enterprise. Now, it must commit to transform its function to keep up with the changing business world today and change outdated perceptions that some at the executive level may still hold about AP. It is no longer a back-office function, and in fact, it is ready to lead from the front.