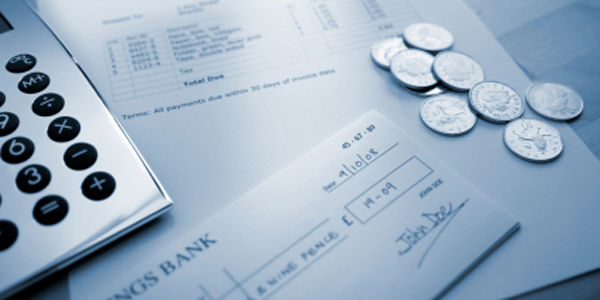 While the accounts payable ("AP") function has long been one of the last bastions of manual processes in an enterprise, we have started to see a small technological evolution that has transitioned the AP industry away from manual tasks that have proved to be both time consuming and costly. The pressure to automate operations – with the goal of fewer supplier invoices being processed by hand and fewer vendor payments being mailed – has increased. But AP professionals are not only expected to create this tactical excellence, they are also expected to improve upon it in the future. One area within the AP realm that has started to attract the attention of AP and finance professionals and that the Ardent Partners team feels can add a lot of business value to an enterprise is the automation of business-to-business (B2B) payments.
Ardent Partners has always focused on the full scope of AP operations in its research. This is why we developed the ePayables Framework – we designed it with the goal of helping AP departments understand their processes by segmenting them into smaller phases. Understanding the different phases can also help AP teams with manual processes better grasp the technology landscape and prioritize their technology investments.
The Ardent Partners ePayables Framework is organized into three phases:
Receive – How invoices are received
Process – How invoices are validated and approved
Pay – How invoices are scheduled for payment
This third and final phase, the "Pay" phase, includes the scheduling and execution of vendor payments. AP teams have an opportunity to work closely with treasury and finance in this phase to develop supplier payment strategies that can help with liquidity and working capital optimization. B2B payments offer AP a great opportunity to drive some of its most direct and strategic financial value. During our latest research study, we were surprised to see that only 18% of AP leaders have prioritized the final phase of the AP process for improvement over the next 12 months. But with more ePayment solutions and networks having entered the market in recent years to generate awareness and more executives paying attention to the areas with manual workflows )and expecting quantifiable data from business units), we expect this percentage to significantly increase over the next few years.
While electronic payment (ePayment) technologies, like ACH, wire transfers, and commercial cards have been around for years, many enterprises still have not universally adopted these solutions. Suppliers refusing to accept payment in any format except a check or just plain apathy from the enterprise are two of the main reasons that companies have been slow to realize the potential of automation. There's work to be done in messaging and enabling suppliers. But, as ePayment solutions become better adopted, we will see cash management impacts from automating B2B payments become more prevalent. ePayment solutions offer AP departments better control over payment amounts and the timing of payment execution and can provide enterprises with better and more-timely payment data (such as amounts and status) that can be used to craft a more nuanced supplier payment strategies. Think of this as an element of P2P's BIG Data opportunity – utilizing the data and analytics to create new value.
For many enterprises, supplier payments are one of the largest (if not the largest) sources of cash outflows (non-payroll) for an enterprise. There is a very real opportunity for AP to move away from the manual tasks of the past. Over the next few years, B2B payments will become a more strategic business process and a pathway to gain more operational and financial value. It will be up to AP and P2P professionals to take advantage of the tools that are available in the marketplace. Those that do will be able to provide a unique opportunity to drive greater business value to the broader enterprise.
RELATED ARTICLES
B2B Payments: The Impact of ePayments on Current AP Processes
B2B Payments 2015: The Financial Impact of ePayments over the Next Two Years
B2B Payments 2015: The Emerging Business Value of Electronic Payments