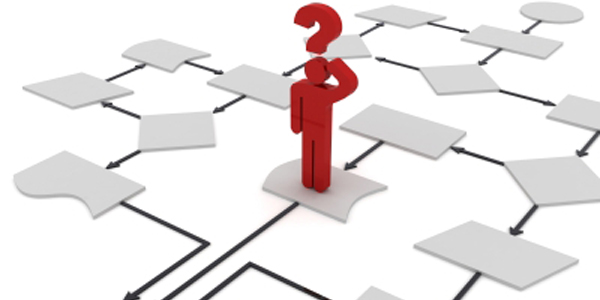 Changing a business process is not an easy task; it takes a significant amount of time and effort to first motivate stakeholders to want to change, and then to actually convince them to execute that change. This can be especially true in functions that, like accounts payable ("AP"), have traditionally operated as back-office departments that garner little attention from executive leadership. It was beneficial then that change management was the core theme of one of the breakout sessions at SAP Ariba Live 2016 in Las Vegas recently, where Maggie Hardin, Senior Procurement Manager of Adobe, illustrated the value—and time commitment—of managing change in accounts payable.
Adobe: Teaching Users Worldwide
Adobe is a global company with more than 14,000 employees that operates in 41 countries worldwide, with close to $5 billion in annual spend. Implementing new AP software is far from the only change that has occurred in the past few years, Hardin said. In 2013, Adobe started offering its flagship Creative Suite product only through the cloud and no longer selling software in physical form, which made the change in AP one of many occurring across the company.
This did not mean that changing the AP process was unimportant, however. Hardin said that, prior to implementing Ariba P2P, there was no transparency into the AP workflow for employees. Requisitions were made using external supplier websites and an SAP Netweaver portal that integrated into an SAP ERP installation. End-users would receive a purchase order ("PO"), but then had no visibility into what happened afterward, Hardin said, which created an unintuitive and opaque process that she and her team were very motivated to change. "Even if they're super users," Hardin said, "they still hate [the system]."
The goal with Adobe's transformation project was to create a single user interface for orders, tracking requisitions, purchase orders, invoices, and payments, while also implementing catalogs. Hardin added that they wanted to make it easier for suppliers to submit and track invoices, as well as implement approvals via either email or a system called Adobe HUB. "Everything that someone needs to approve goes to the HUB," Hardin said, "so you don't need to get an email notification if you don't have to, and you can go to the HUB once or twice a day."
Improving the process involved implementing both the Ariba P2P solution for Adobe employees and the Ariba Network for suppliers, which increased visibility and simplified the workflow for Adobe's users. In order to roll out the new solution, Hardin and her team had to explain to users what Ariba did, how the process worked, and why they were receiving communications about it. Hardin also used the "train the trainer" method to train local experts, as well as conducting in-region training in eight countries for requestors and back-office users. They also recorded these trainings to post on the intranet, and created short two-to-four-minute instructional videos to augment the trainings.
As a result of this change management effort, Adobe now has more than $1.3 billion in spend going through Ariba P2P, with 64% of invoices received electronically. "We're still kind of going through a little bit of a legacy transition with invoices that are still flowing through on our legacy POs," Hardin said, "but those are dwindling every month." The aftermath of the transition also includes 5,000 employees interacting with Ariba and 1,860 suppliers transacting through the solution. In the future, Hardin said she wants to have 80% or more of Adobe's invoices be electronic, as well as refine how they address catalogs and perform an integration with a tax determination engine.
Final Thoughts
Adobe's experiences illustrate that change management is not an easy process for accounts payable, as with any business transformation. Through the use of clear communication from leaders to business professionals, as well as consistent messaging throughout the entire process, which Hardin and her team were able to achieve, necessary changes can be made to transform the AP function from the transaction-focused department it is in many companies into a true driver of strategic value. The road may be long, and fraught with challenges, but the end state is a function that can offer improved visibility and be a source of value to the greater enterprise.
RELATED ARTICLES
SAP Ariba Live Case Study: What AbbVie's Spend Data "Tells" It
SAP Ariba Live 2016 Case Study: GlaxoSmithKline and the Boulders, Rocks, and Sand of Business Networks