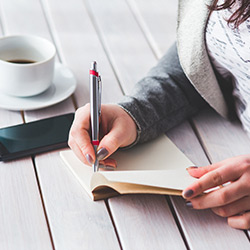 Editor's Note: As 2015 draws to a close, it is the time of year when we revisit some of our best articles from the past year. Over the next week, the Payables Place team will wrap up its eight-part series on the "Best of 2015." Today's article details Ardent's thoughts on the importance of Lexmark purchasing Kofax, which ran on March 26, 2015.
Over the past few years, Lexmark (NYSE: LXK), the longstanding manufacturer of laser printers and print supplies, has made an aggressive push into software and services. On Tuesday, March 24, it continued this push with the announcement of its plans to buy Kofax (NASDAQ: KFX) for $11 per share or approximately $1 billion, net of cash at closing. The price represents an approximate 47% premium to Kofax' closing share price on March 23. The acquisition is Lexmark's fourth major acquisition of a "front-end" (document/invoice capture) solution provider in the past five years and follows Perceptive Software for $280 million in 2010, Brainware (click to read our analysis) for $148 million in 2012, and Readsoft after winning a bidding war with Hyland (click to read our analysis) for $251 million late last year. The Kofax deal is clearly part of a strategy to build out its software and services portfolio while also aggressively consolidating the invoice capture marketplace. Assuming the deal closes, four major players in the invoice capture and workflow market will now all fall under the Lexmark (and Perceptive Software) brands.
If Lexmark's strategy sounds familiar, it's because its former parent company, IBM, has masterfully executed a similar strategy over the last 25 years, moving from mainframes and computers to software and services (solutions companies in procurement and AP like Emptoris and DataCap are great examples). Ironically, Lexmark was formed when IBM sold it off as part of a move away from hardware and manufacturing back in 1991. With $1.7 billion invested in the scan and capture space, Lexmark, under the software brand Perceptive Software, is a dominant player.
Kofax has shown deep strength in the scan and capture marketplace in recent years, reporting revenues of $$297 million in its last fiscal year (Kofax has a diversified business so not all of that revenue is derived from its AP-focused suite of solutions). The California-based solution provider is itself a powerhouse in the "front-end" accounts payable solution marketplace, including such capabilities as scan and capture invoicing, machine-learning software modules, and contract/document management solutions.
The Kofax acquisition would double the size of Lexmark's enterprise software business, adding all of Kofax's 20,000 customers to the Lexmark roster and and Kofax's technology to Perceptive Software's Intelligent Capture business. Should the acquisition close — 75% or more of Kofax's shareholders need to approve for it happen — Lexmark will combine Kofax and its Perceptive Software business (which includes Readsoft and Brainware) into a new enterprise software segment. Lexmark expects the new combined business to be worth $700 million a year.
What Does This Mean for Kofax Customers?
Perhaps one of the most interesting parts of this proposed acquisition is that once upon a time, Kofax was an arch-rival of Readsoft. Now, assuming the deal closes, the two former rivals will be operating under the same corporate umbrella and be part of the same business unit.
While there are some potential benefits that may be generated for Kofax's customers because of this deal, this group of users must begin to pay close attention to the announcements regarding Kofax's roadmap and product support strategy and how they are impacted while also investigating the other document capture solutions.
What's Next?
The proposed acquisition is expected to close in the second quarter of 2015, pending the necessary regulatory approvals. The combination of these two companies — especially given Lexmark's other document capture solutions — has the potential to create a powerhouse of "front-end" accounts payable applications. Between Kofax's expertise in what it calls "smart process applications" and the operating synergies that may be created with adding Kofax to the Perceptive Software unit, there is a very real possibility that this acquisition could be the birth of a dominant player in the content and process management marketplace. Whatever ends up happening, we'll be sure to keep an eye out.
Check out these related articles for more:
Kofax's Full-Year Earnings Show a Bright Future
The Value of Scan and Capture: Problems and Solutions
Lexmark Tenders Bid for ReadSoft – Ardent's Initial Analysis
Lexmark International Acquires Brainware
ReadSoft Acquisition Battle Round Three: Lexmark vs. Hyland Software
Hyland, Lexmark Outbid Each Other a Second Time for ReadSoft
Lexmark Increases Bid for ReadSoft in Wake of Competing Offer