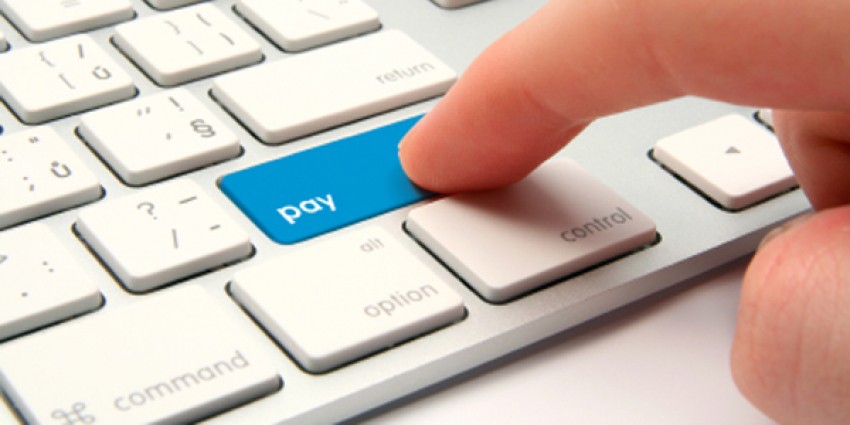 Earlier this week I attended Ariba Live in D.C and as always, it was a great event attended by over 2,000 buyers, suppliers and various partners. I'll be covering more of the event in part 2 of this article next week, today I wanted to focus on the exciting announcement made on May 8th,2013 regarding AribaPay. For a background on Business Networks and Payments, read this recent article on Payables Place
AribaPay is a new electronic B2B payment solution that is currently in the design phase and is planned to launch in early 2014. The solution is being developed and offered by Ariba and the Discover Network. The basic idea behind AribaPay is that it will link Discover's existing global payment network and the foundation of the Ariba Network with the Ariba Invoice solution to deliver a secure, integrated, efficient electronic payment (ePayment) mechanism. Combined with Ariba's other solutions (eProcurement, purchase orders, eInvoicing, etc) this will allow Ariba to offer a true end-to-end procure-to-pay solution. The Ariba Network supports approximately:
1 million trading partners
$460 billion in spend
40 million POs
60 million invoices
142 countries, 40 of which are invoice compliant
72 currencies
The B2B payment space (especially in the US) remains hugely inefficient and costly due to the large volumes of paper-checks still being utilized by a majority of enterprises. US check volumes today remain remarkably high (by comparison, they are almost non-existent in Europe) and while electronic payment methods are slowing gaining traction, they are desperately in need of an innovative jolt. Additionally, due to these paper-based payment methods, both buyers and suppliers have had to deal with a serious lack of visibility into payments. For suppliers, a lack of sufficient remittance information and the poor level of visibility into payment processes means not knowing what is being paid and when, resulting in heightened concern around cash management and inaccurate and time-consuming reconciliation processes. On the buyer side, similar inefficiencies impact operational costs and the accuracy of cash forecasts and the general management of working capital.
Those interested in this topic should watch for Ardent Partners' soon-to-be published annual AP-themed benchmark report, ePayables 2013: AP's New Dawn which includes insightful data around the B2B payments space. As part of this report, I interviewed various AP and finance professionals including one global payments director of a multinational CPG company who said that his company moved off paper checks a while ago and that it was one of the best decisions they made, however, the US still remains the largest opportunity to improve B2B payments (and they have suppliers in over 150 countries). This is the case for many US enterprises no matter what size.
How will AribaPay work?
Firstly, I think it is important to note that AribaPay will be available to all Ariba Network buyers and their suppliers, regardless of ERP or current payment method (i.e., don't have to be an SAP customer or change banking relationships). AribaPay is not a commercial card product and no card agreement will be required to accept AribaPay payments. In fact, Ariba and Discover both likened this new payment platform to ACH from a pricing and ease of use standpoint, but with the inclusion of expanded remittance advice. Discover's role will be to deliver a secure and trusted payments infrastructure to facilitate transactions.
A buying organization that is on the Ariba Network will be able to initiate an ePayment of an invoice directly from its bank account. The payment will be directed into the supplier's (who will be enabled on the network) bank account via the Discover Network. All bank account information will be maintained by the suppliers in the Discover Network infrastructure, and any changes in bank accounts will be managed there as well. This ensures that buying organizations avoid managing supplier banking info and the potential liability from holding this sensitive information.
Once suppliers are enabled to receive payments via AribaPay, they will be able to accept payments from any buyer on the Ariba Network. This is traditionally where other ePayment methods have faced challenges and it will be interesting to see how easy and cost effective it will be for suppliers to be enabled on AribaPay.
Regarding remittance information, for buyers and suppliers who send and receive purchase orders and invoices through the Ariba Network, AribaPay will automatically contain rich remittance information that links back to POs and invoices. According to Ariba, with the remittance information provided, suppliers will have visibility into what is being paid and when enabling more accurate and efficient reconciliations and reducing the amount of supplier inquiries to AP. AribaPay will look to provide real-time "track & trace" capabilities, allowing suppliers to know exactly when a payment will be made and how much (e.g., supplier will know if the buyer intends to short-pay).
AribaPay promises to be an exciting and innovative solution that attacks the main pain points around B2B payments and it has the potential to give the market the jolt that's needed to accelerate a larger migration to electronic payments. Given the size of the network, the opportunity that is in front of Ariba and Discover is tremendous.